Please see the pictures and notes for this trip on my new blog …… Jeannietx22.com
In September 2015 we have planned and booked a trip to the UK and Europe.
We will leave Houston September 14 for NYC.                                         T We will visit the 9/11 Memorial and Museum.
Aer Lingus JFK to DUB
September 19-25  Dublin Ireland.
September 25-29  Glasgow  Scotland

September 29-October 2  Munich Germany
October 2-7 Barcelona Spain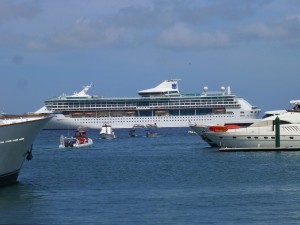 October 7, 2015 we will board Royal Caribbean Vision of the Sea for a 38 night cruise which is made up of three separate cruises all in the same cabin. The Transatlantic will be a lazy cruise back to the US.
October 7, 2015  12 nights
Ports of Call:
Barcelona, Spain; Cannes (Monte Carlo), France; La Spezia (Florence/Pisa), Italy; Civitavecchia (Rome), Italy; Piraeus (Athens), Greece; Kusadasi (Ephesus), Turkey; Santorini, Greece; Naples (Salerno), Italy; Barcelona, Spain
October 19, 2015  11 nights
Ports of Call:
Barcelona, Spain; Villefranche (Nice), France; La Spezia (Florence/Pisa), Italy; Civitavecchia (Rome), Italy; Naples (Salerno), Italy; Venice, Italy; Kotor, Montenegro; Barcelona, Spain
October 30, 2015  15 nights
Ports of Call:
Barcelona, Spain; Malaga, Spain; Gibraltar, United Kingdom; Funchal (Madeira), Portugal; Nassau, Bahamas; Tampa, Florida