3/15/2015 Valparaiso Chile
I had arranged a half day tour with a guide and driver to show us highlights of Valparaiso and Vina del Mar.
Paul and the driver were waiting for us by the time we exited the passenger terminal.
The metropolitan area of Valparasio has a population of about one million. It is an incredibly hilly city, it almost makes San Francisco look flat.  The buildings in Valparaiso looked more like what I thought of when I imagined South America.
We started off downtown, visited the square where the remains are interred of the heroes of the battle Chile had with Bolivia and Peru in 1879. The memorial is guarded 24/7 by military and has an eternal flame.
The driver would take us to the area Paul wanted to show us and then would pick us up when we were ready.
We visited several parks and lookout points in the city.
Next we took a funicular (like in Pittsburgh) to the top of the hill.  At one time Valparaiso had over 20 funiculars but now only has about 12  left in operation.
Our final stop was at Vina del Mar which is a more touristy area with beaches and lots of hotels.
They have been battling forest fires in the area, as soon as we docked we could smell the smoke. Paul told us that Chile has no paid fire fighters, it is all volunteer, which I thought was incredible.
Here are some photos of Valparaiso.
I found all of the different architectural styles  of the buildings in Valparaiso so interesting. They really don't need a description, they are just whatever caught my eye.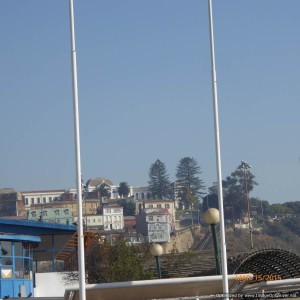 ©2014 Jeannie Wehrman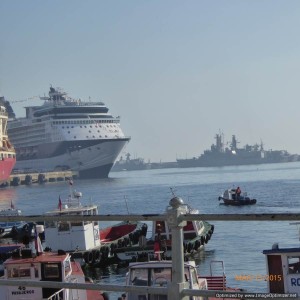 Our ship Infinity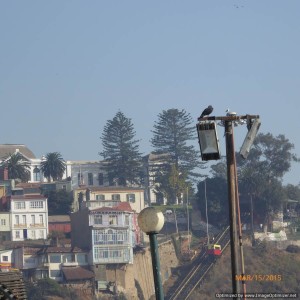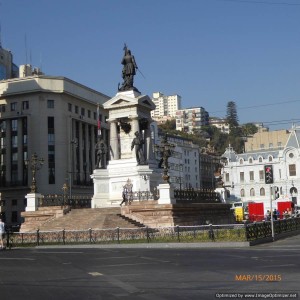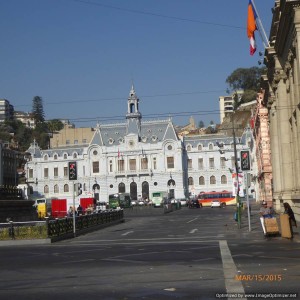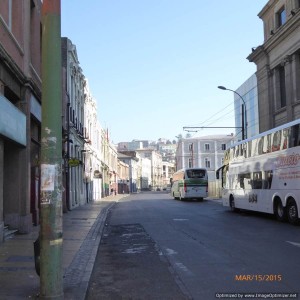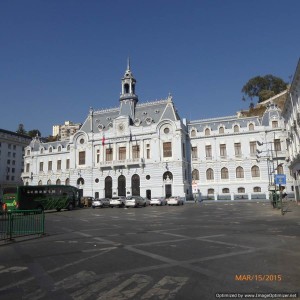 Naval Headquarters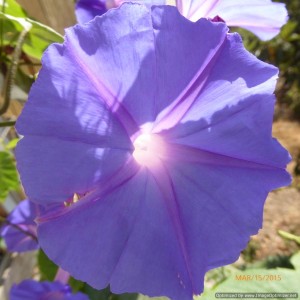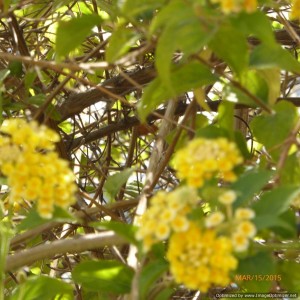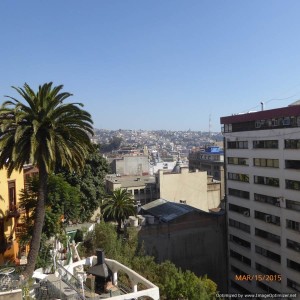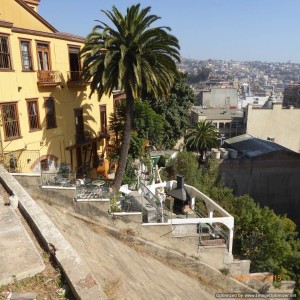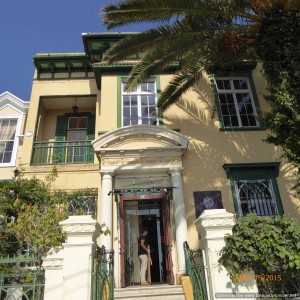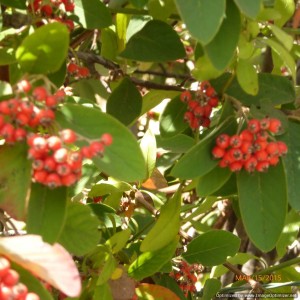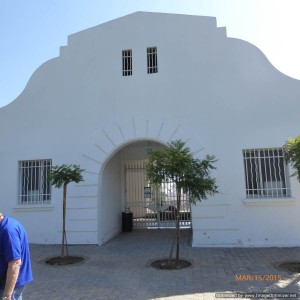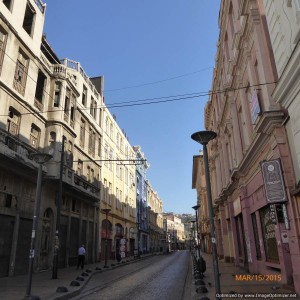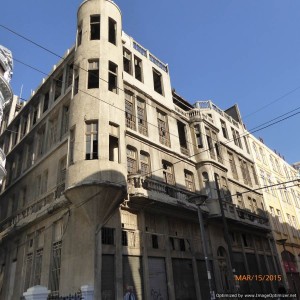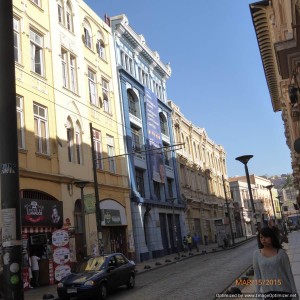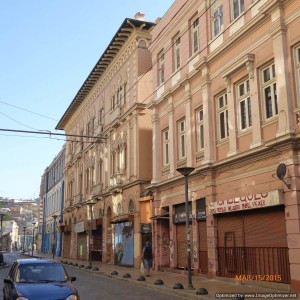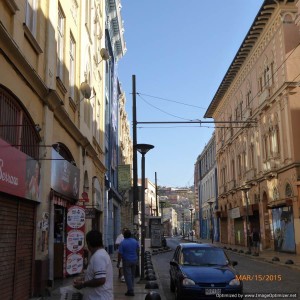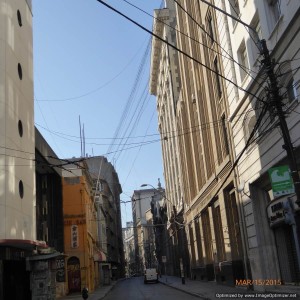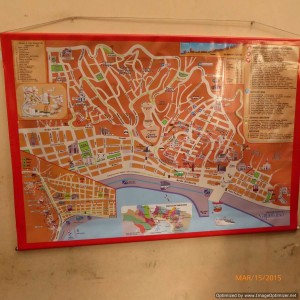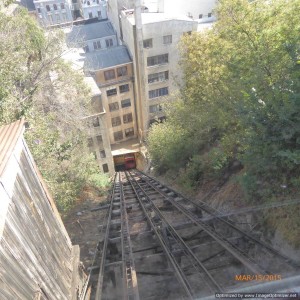 Funicular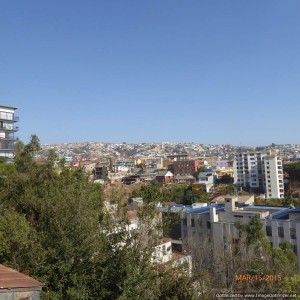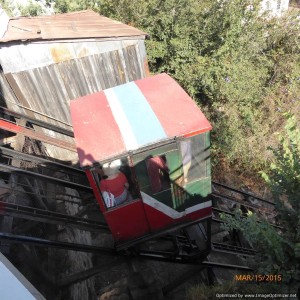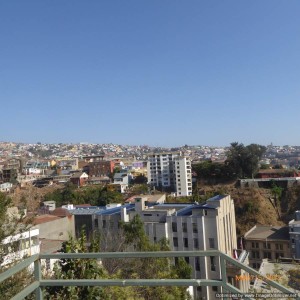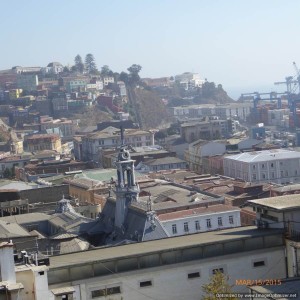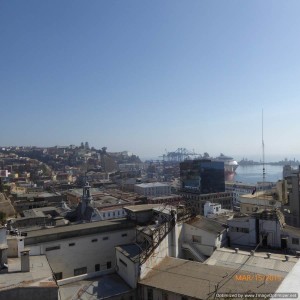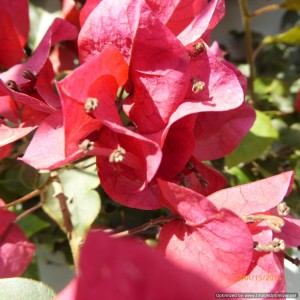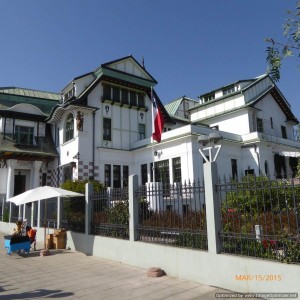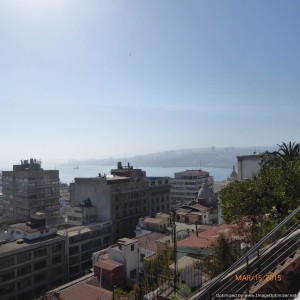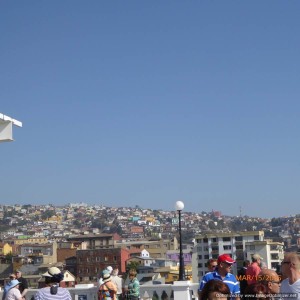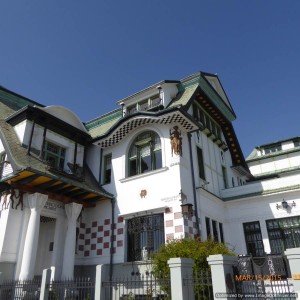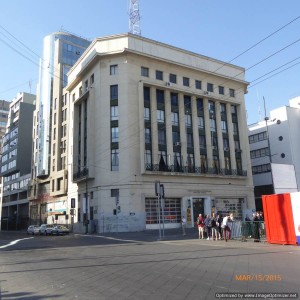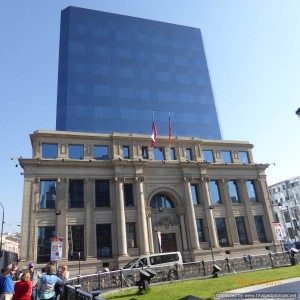 This is a new building that was built within the facade of the original building.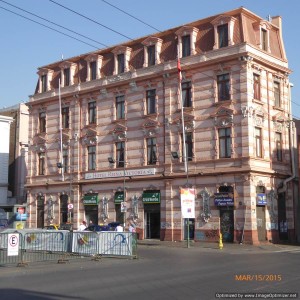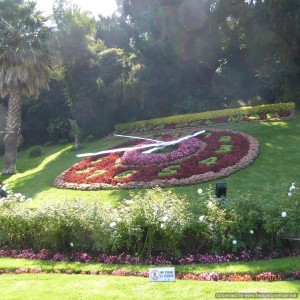 A living clock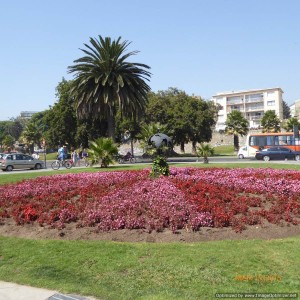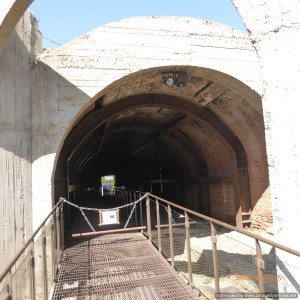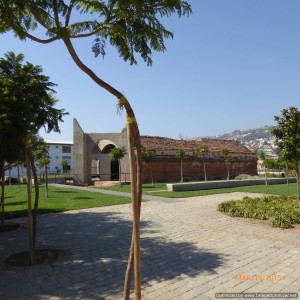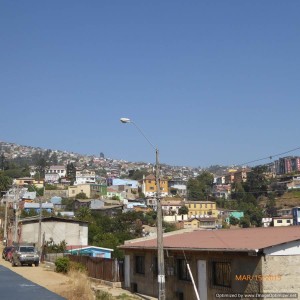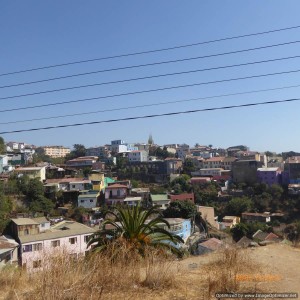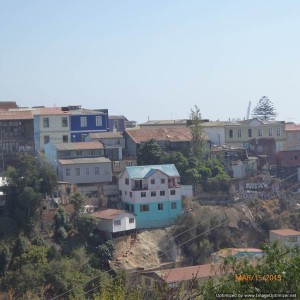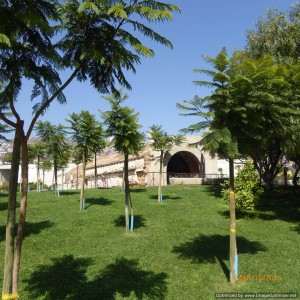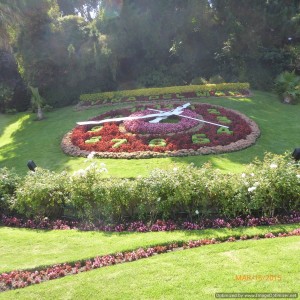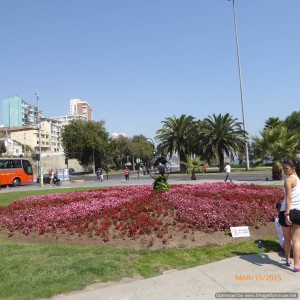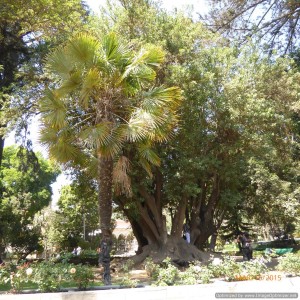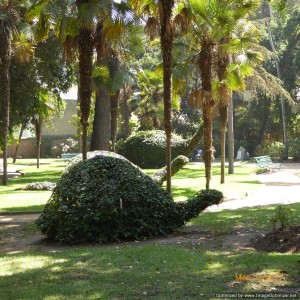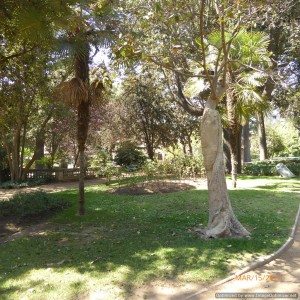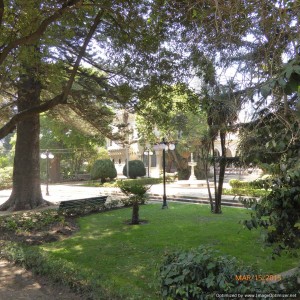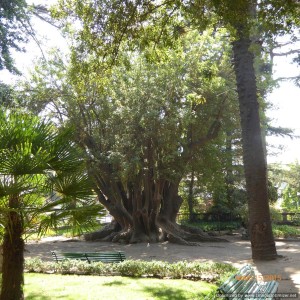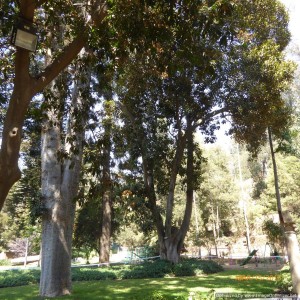 3/18/2015  Arica Chile
Today we were in Arica, population about 190,000, climate just like home, hot and humid. After spending 3 out of the last 4 weeks in cold, dark and dreary, it was nice. 
Jim and I are not shoppers but we had some Chilean pesos that we hoped to not bring home.We found a beautiful little penguin made from lapis lazuli which is mined in Chile.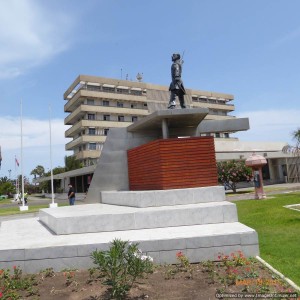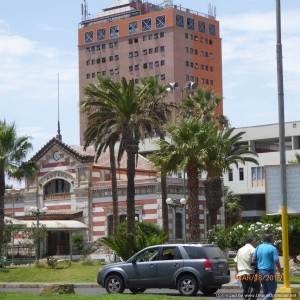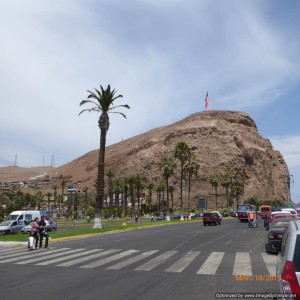 This large sandy looking hill is solid rock. Apparently tourists take a taxi up and then walk down.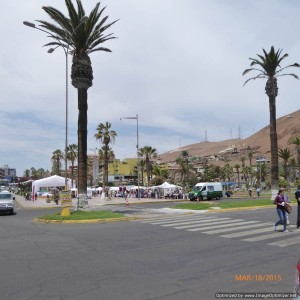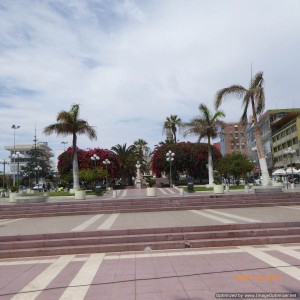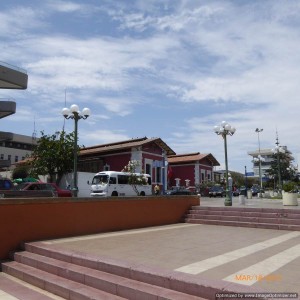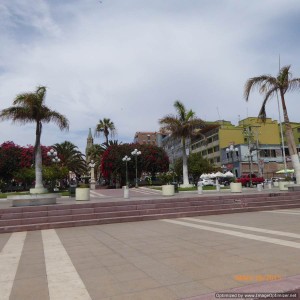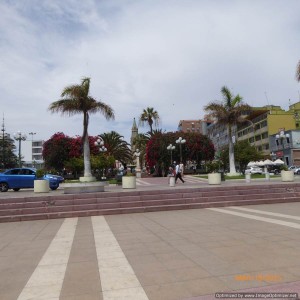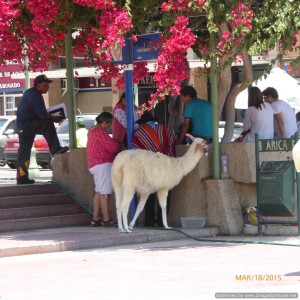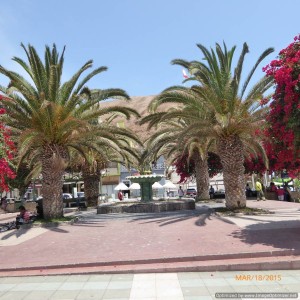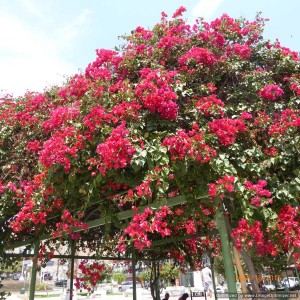 3/19/2015   Today is a sea day
3/20/2015  
We were supposed to be in Lima Peru today and had a tour booked. Due to some construction at the dock in Lima we are not able to go to Lima, so a half day at Pisco Peru has been substituted.
  Jim and I decided we will just stay on the ship due to travel time to Pisco and there not really being much of anything there.
All passengers were given $100.00PP OBC due to the change.
I did take a couple of pictures though. It doesn't look like much.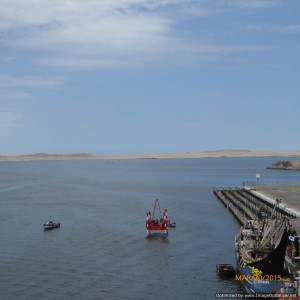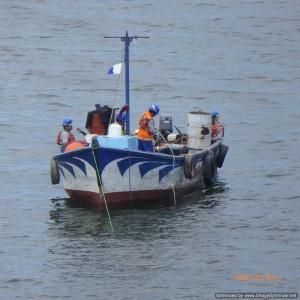 3/21/2015 Today is a sea day.
I never get tired of seeing this view.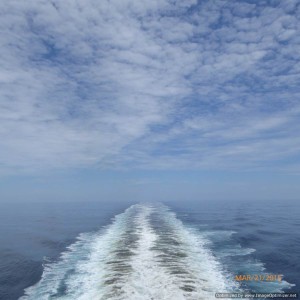 At about 22 knots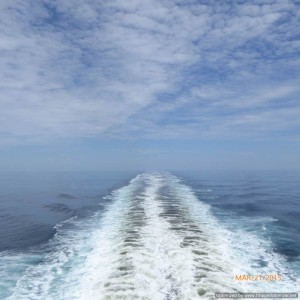 3/22/2015   Manta Equador
No one is allowed to walk in the port area so there were shuttles to take us to just outside the port. On the drive from the ship to the exit of the port there were about 2,000 brand new cars in big lots. No idea what company they were.
After getting outside the port and looking at the options we decided to just get back on the shuttle and come back to the ship. We got here and had lunch and the went up on deck to take a few pictures.
So here are a few pictures of Manta taken from deck 11, and a few pictures of deck 11 also.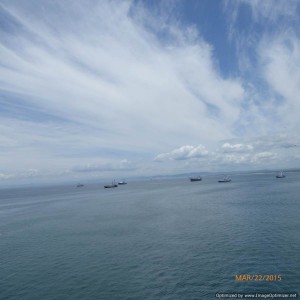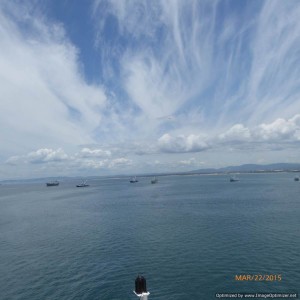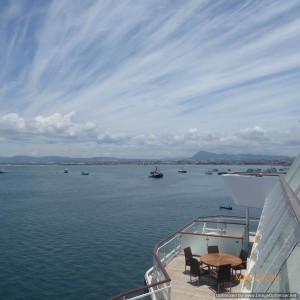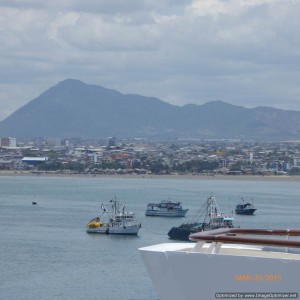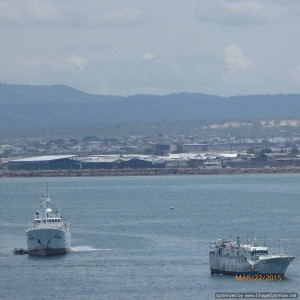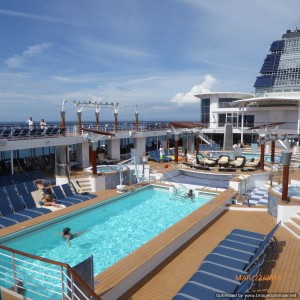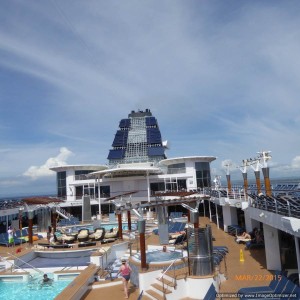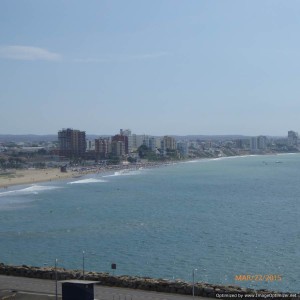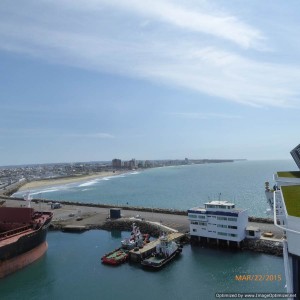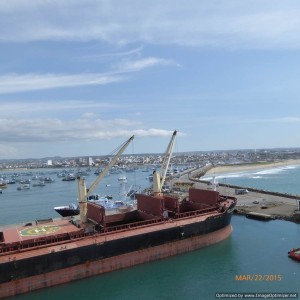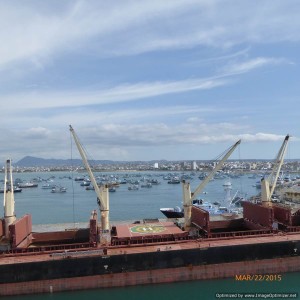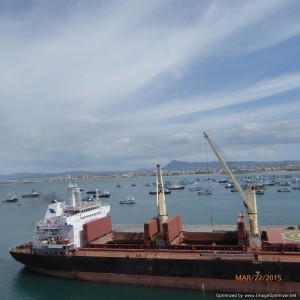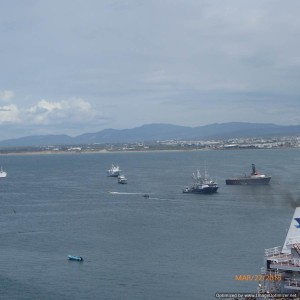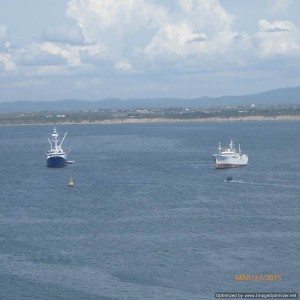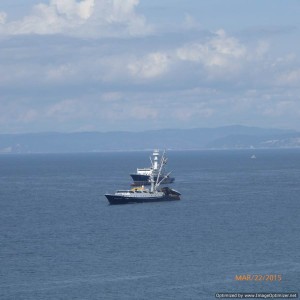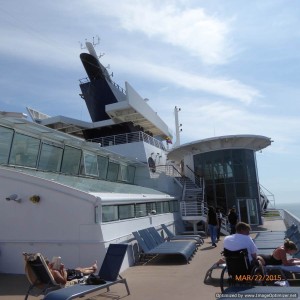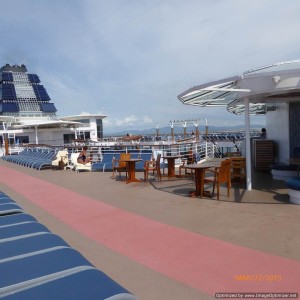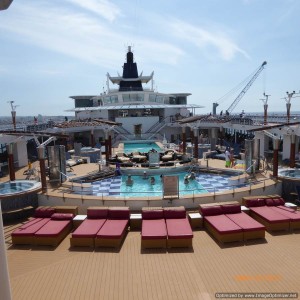 3/23/2015  Is a sea day.
3/24/2015  We begin our journey through the Panama Canal again. These pictures are from our balcony.
This is Gatun Lake taken from our ship, the ship shown is not us. Our ship is in the lake between the Atlantic and the Pacific.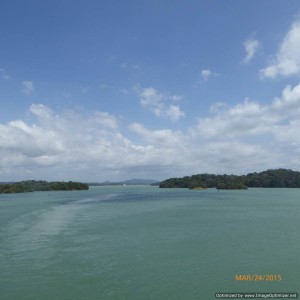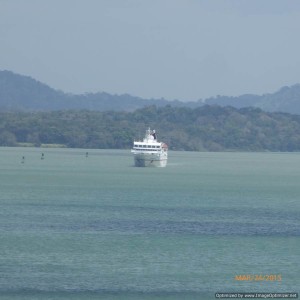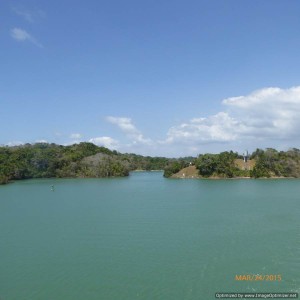 3/25/2015  Colon, Panama  We have a tour to Panama City.
These are just some random photos taken today at Panama City.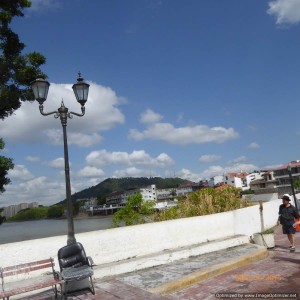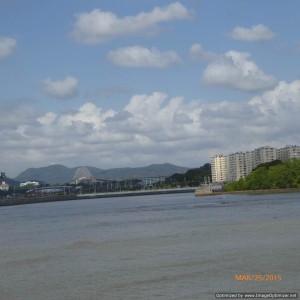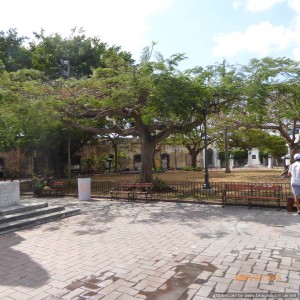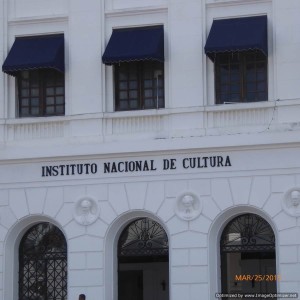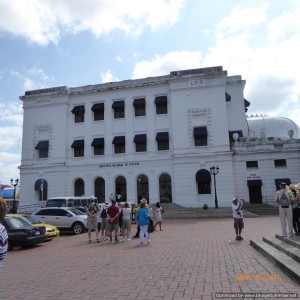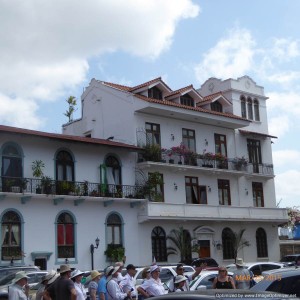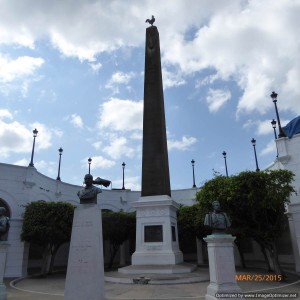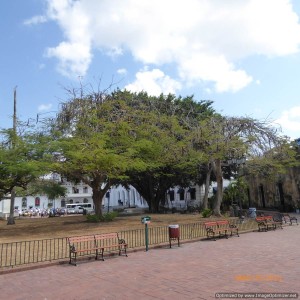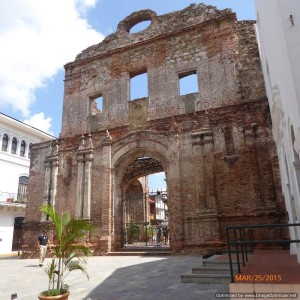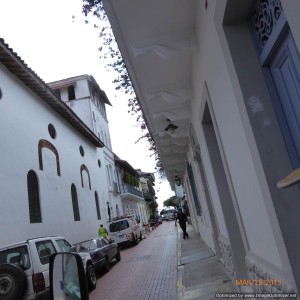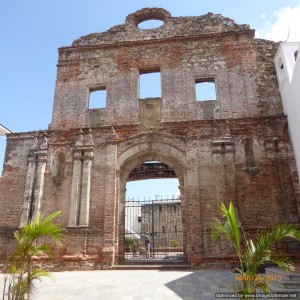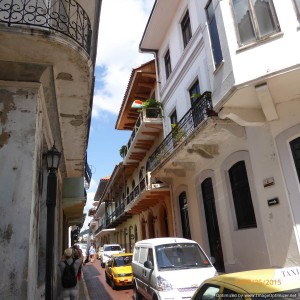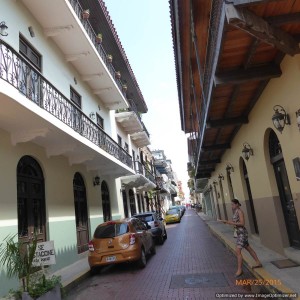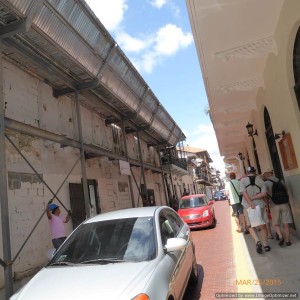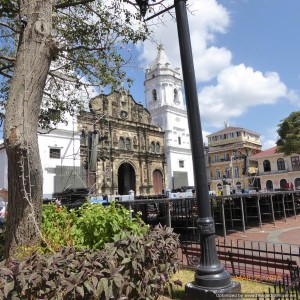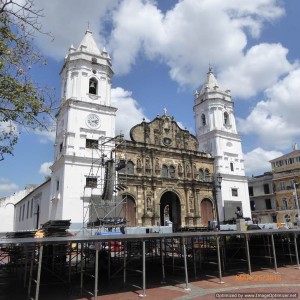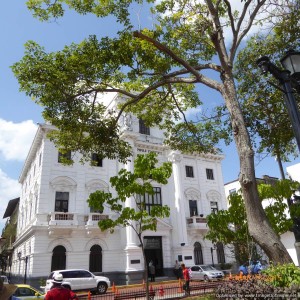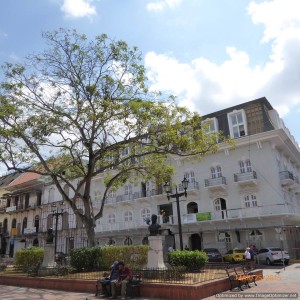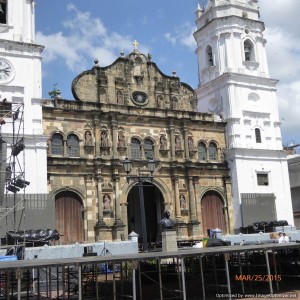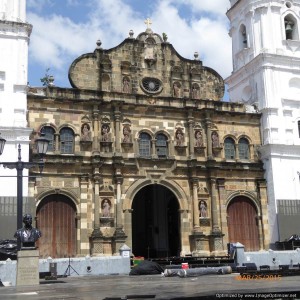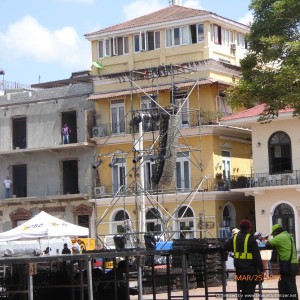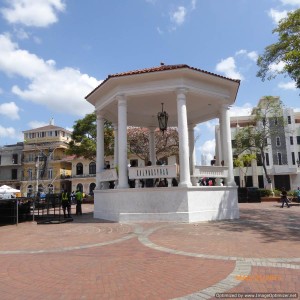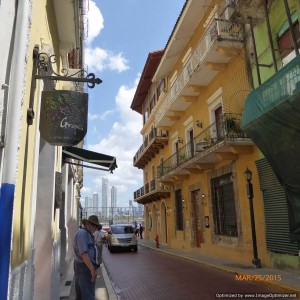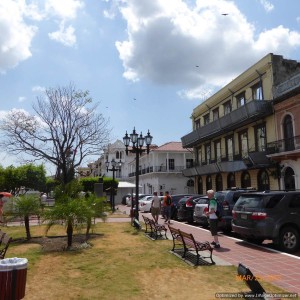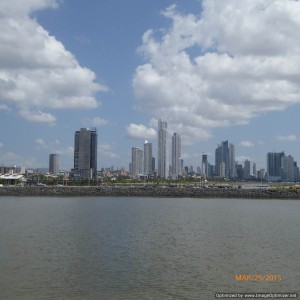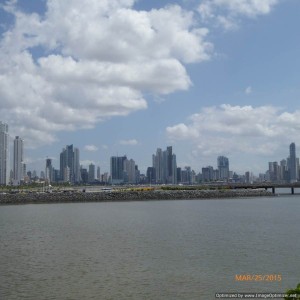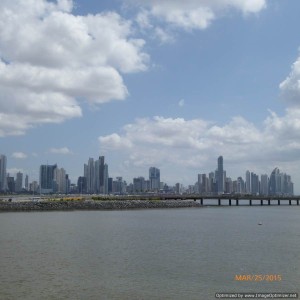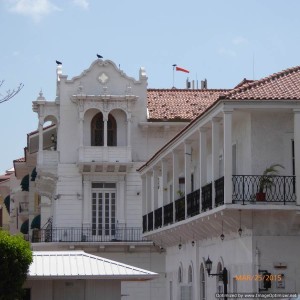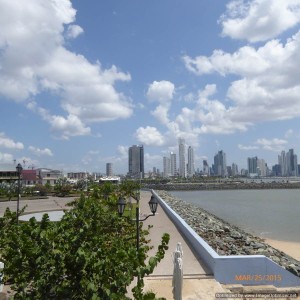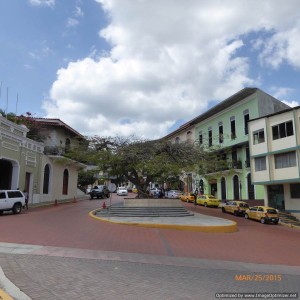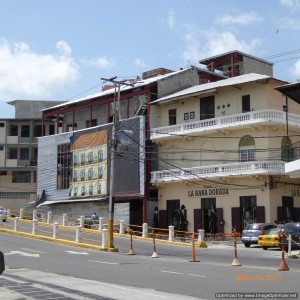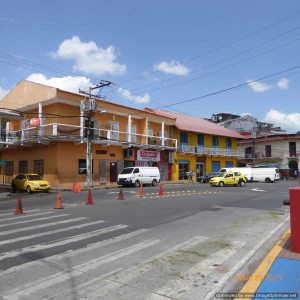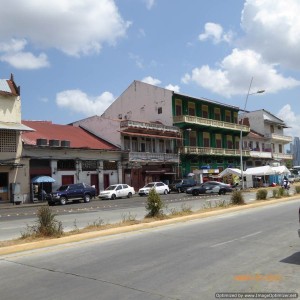 3/26/2015  We spend Jim's birthday in Cartagena, Columbia.   We are booked on a private tour with a few other people. 
Here are a few pictures from Cartagena today. We were also here in April 2014.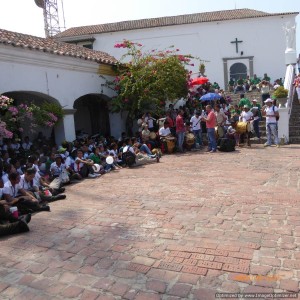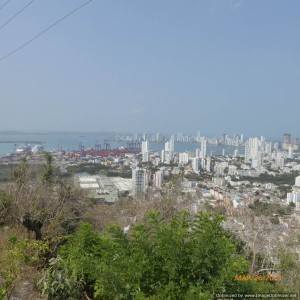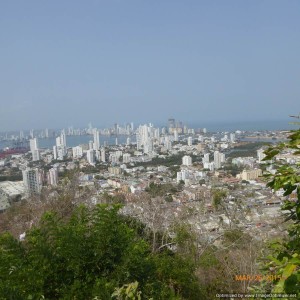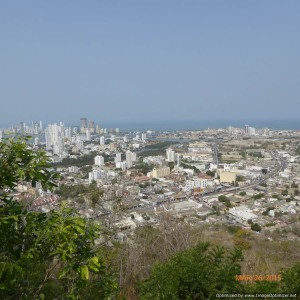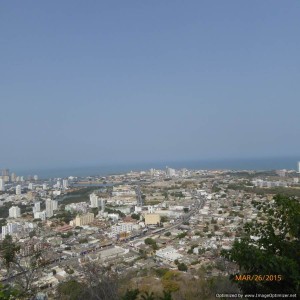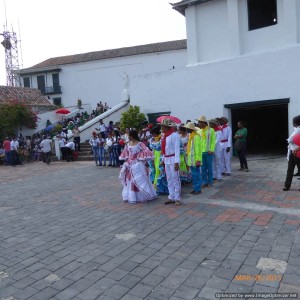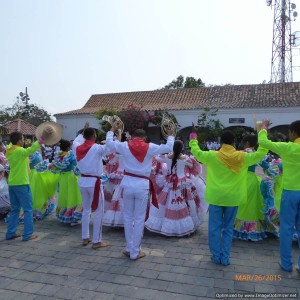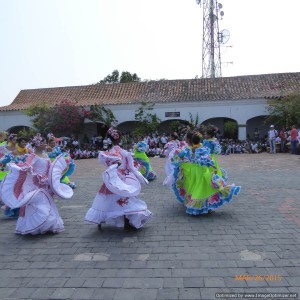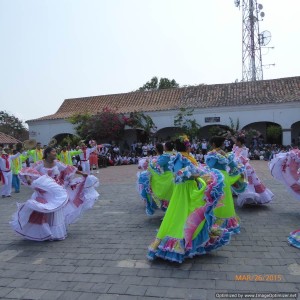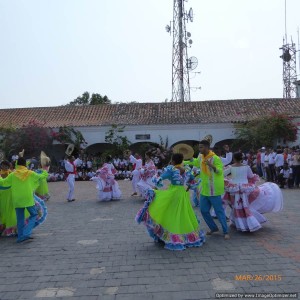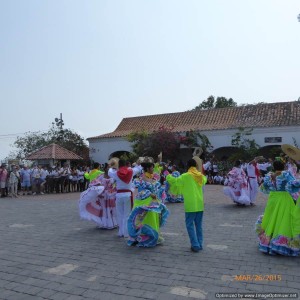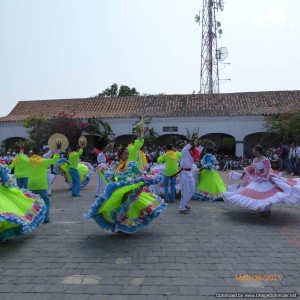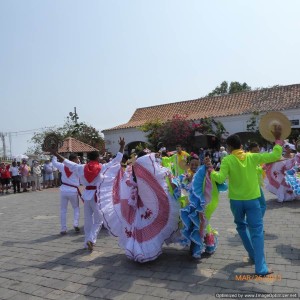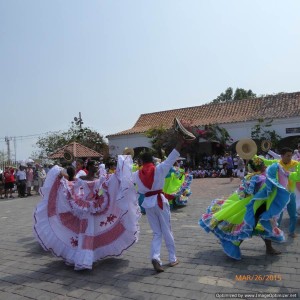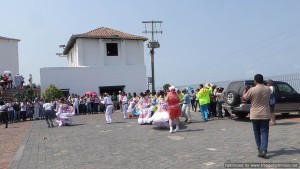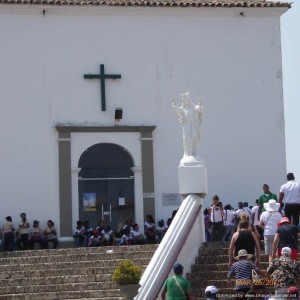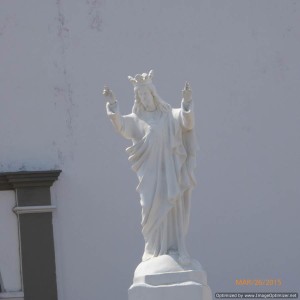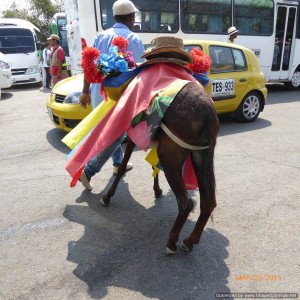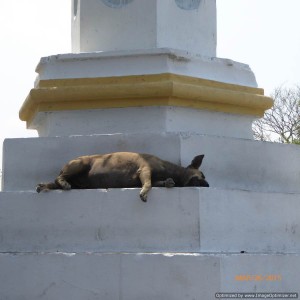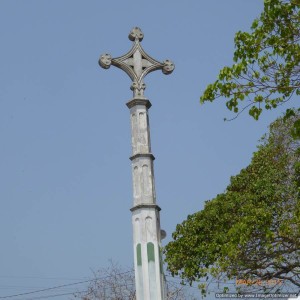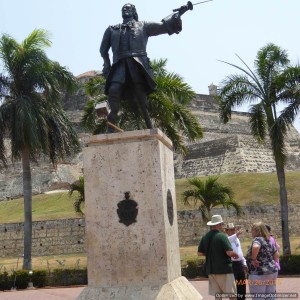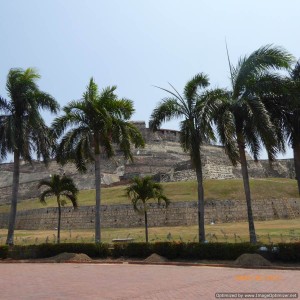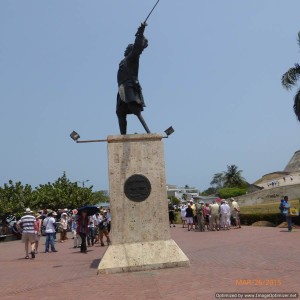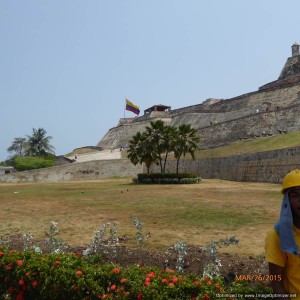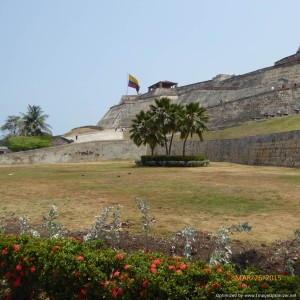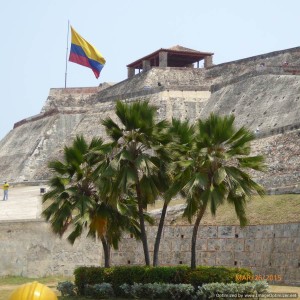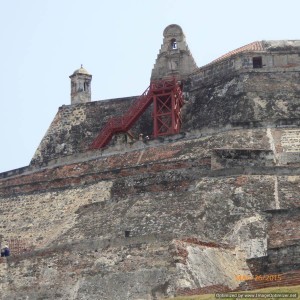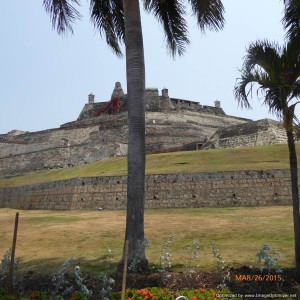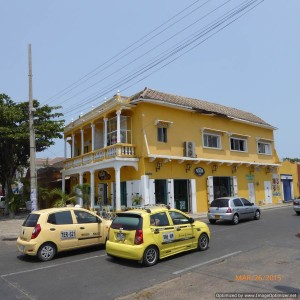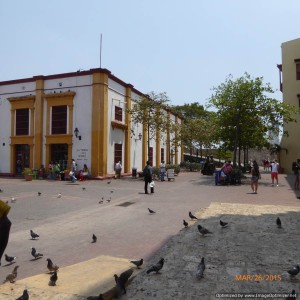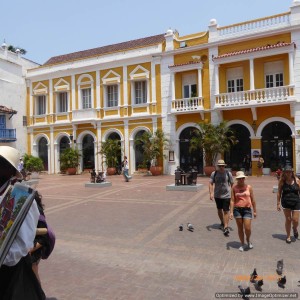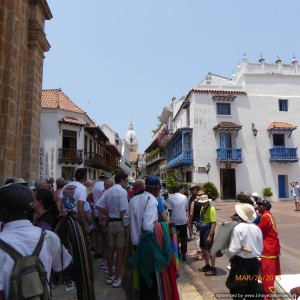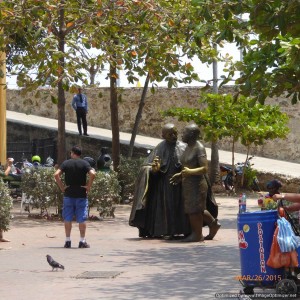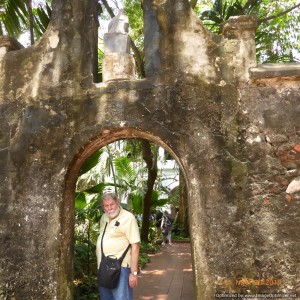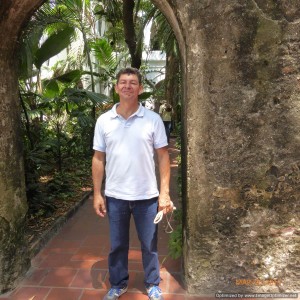 .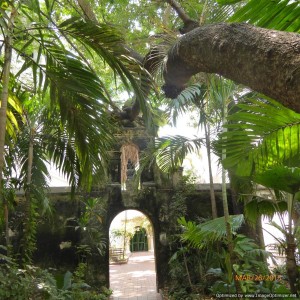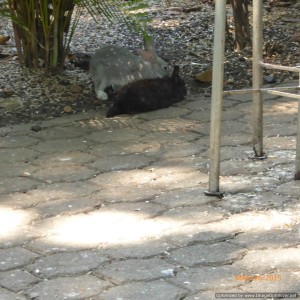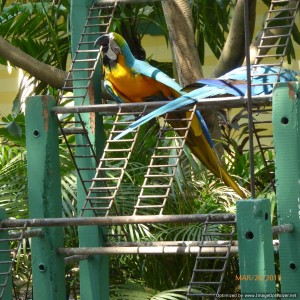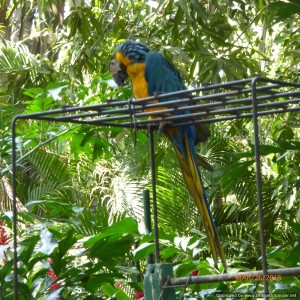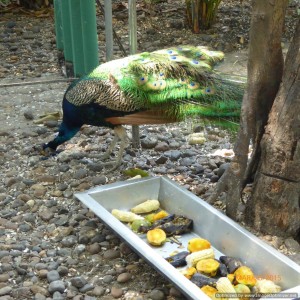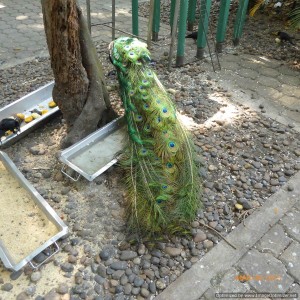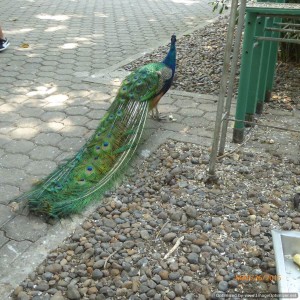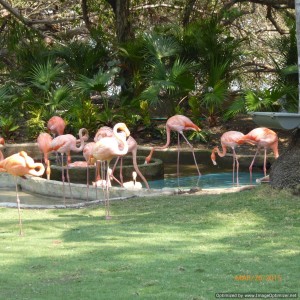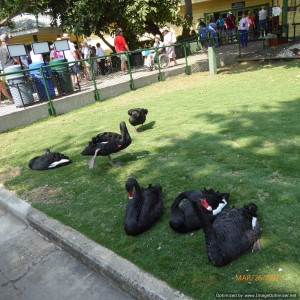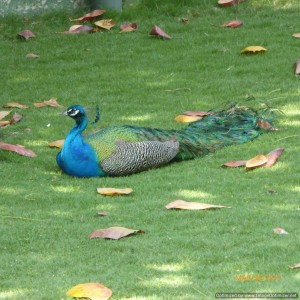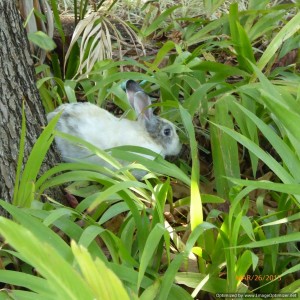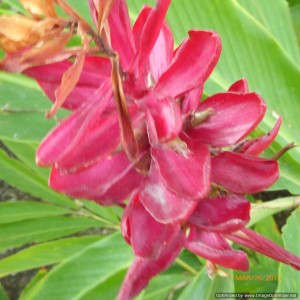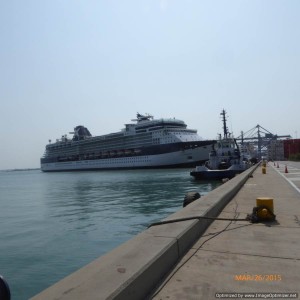 3/27/2015  At Sea.
3/28/2015  At sea.
Today is our last day at sea, time to pack up from our 42 nights  on Celebrity Infinity.
I  haven't spoken much about the entertainment, but we have enjoyed it, and with the exception of a few shows that would have been repeats for us, we have pretty much gone to the nightly shows in the theater. There are also various bars and lounges with different genres of music.
Today they also had an afternoon show that had been put together with the cruise director's staff, other staff from around the ship, and guests who wanted to participate. This was a talent show and it was really entertaining. My favorite was a young lady from Africa who is on her first cruise ship contract and her job is in the spa as therapeutic massage. She sang Leanord Cohen's Hallelujah. Absolutely beautiful voice, and a standing ovation.
We also went to tonight's show in the theater then it was time to get the luggage packed and out in the hallway, The way this works, unless you want to handle all your luggage yourself, you must have it in the hall outside your door no later then 11PM. The next time you will see it is at immigration the next morning.
3/29/2015  We arrive in Fort Lauderdale, FL at 6AM.  We have to be out of our cabin by 8AM,  our waiting area then will be the main dining room until they call our number.
This ended up being totally insane.  There were six ships that arrived in port that morning, and the processing time was crazy. Between immigration and customs needing to clear six ships and somewhere between 15 and 20 thousand passengers, it was just crazy.  
We finally got all our things and then waited for the Hertz shuttle along with a whole lot of other people. Once we finally got to Hertz, there was another zoo. So many people had reserved cars from Hertz, and Hertz didn't have the cars. We got lucky, one of the Hertz employees announced the only vehicle they had right then was an SUV and Jim said he would take it. We were lucky no one else had rented an SUV.
We left Hertz about 1:30PM and headed for Key West. It took us about 4  1/2 hours to get from FLL to Key West.
Total nautical miles 4,360  x 1.15 = land miles.
3/29/2015 through 4/02/2015 Key West, FL
3/30/2015 We had never been to the Florida Keys, and figured this was probably the only time we would have the opportunity to check out the Keys. Here are the photos of our walking around today.   click here    Key West Old Town