Jim and I are spending a week in Miami prior to flying to Buenos Aires, so we begin in Miami.
Feb. 3, 2015  We arrived at our rented Miami condo yesterday evening, where the owner met us and gave us the keys and set our rental car up for valet parking , which is included in rental. He ended up being here a couple of hours since he was having difficulty getting the internet going. After a call to ATT UVerse all was solved.
The condo is really nice, exactly as advertised on VRBO. It is right on the water with a view of Miami Beach.
By the time the owner left we decided to order take in from the restaurant in the building. We both ordered wraps (which were huge) and asked for 2 Diet Cokes, 2  root beers, and 4 bottles of water. It arrived in just a few minutes, the price was extremely reasonable, and the wraps were delicious!
Here are pictures taken from our balcony of Miami Beach.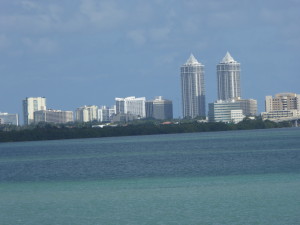 ©2014 Jeannie Wehrman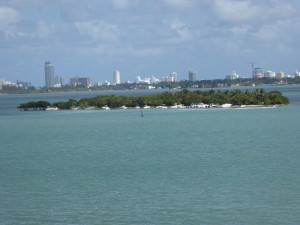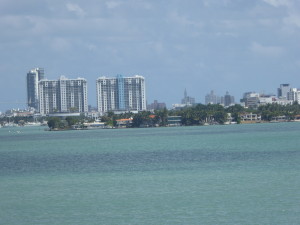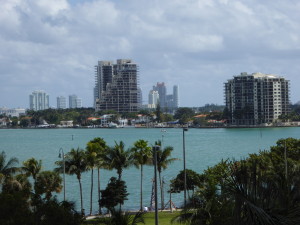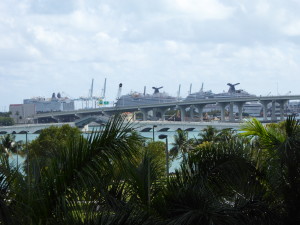 This is the cruise dock
2/04/15 Today we just took it easy, Jim is needing to rest up a bit. We went to Latin Cafe for a late lunch. Really good Cuban food.
After we ate we went to Publix grocery store for a few things and came back to the condo. I looked up addresses for some places we want to go in the area. Tomorrow we will be tourists.
The Publix grocery store is two stories with both elevators and escalators. The Cuban population is widely represented on the grocery shelves. Many, many products I have never heard of, it was quite interesting. Having worked for a major grocery company for most of my working life, I cannot imagine the challenges of running this store.
2/05/15
Today we went by a Best Buy to pick up a couple of camera cases for the new cameras,  something we had neglected to do before we left home.
After our brief shopping we drove over to Coral Gables and went to the Biltmore Hotel for lunch.   Link      The Biltmore Hotel
The Biltmore Hotel was built in the 1920's and was declared a National Historic Landmark in 1996. It was a favorite of visiting Royals from Europe and numerous US Presidents. It was also popular with the rich and famous, and even the likes of Al Capone.
It was used as a hospital during WWII, then as a VA hospital.  It also served as a medical school for the University of Florida in the '60s.
In 1987 the Biltmore once again became a hotel.
The Biltmore Hotel has been in in numerous TV  shows and movies over the years. It was even set up as a temporary White House by President Franklin D. Roosevelt for his fishing trips.
Here are a few pictures.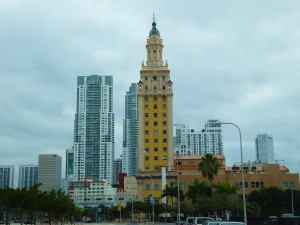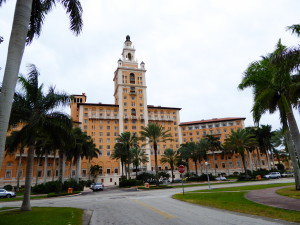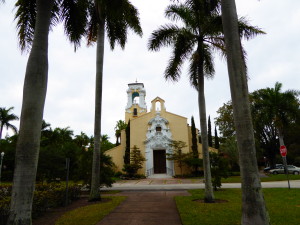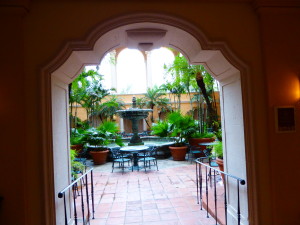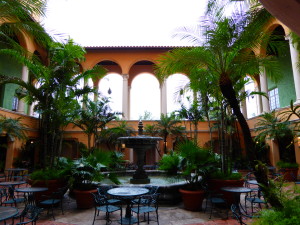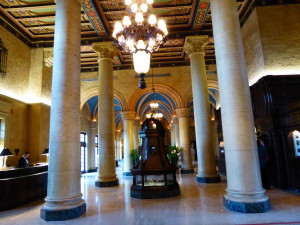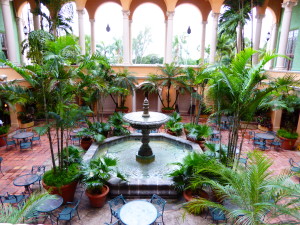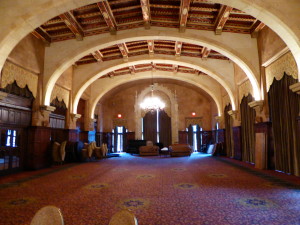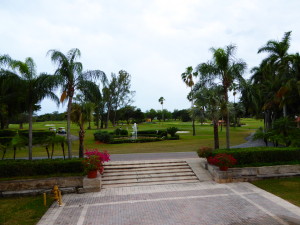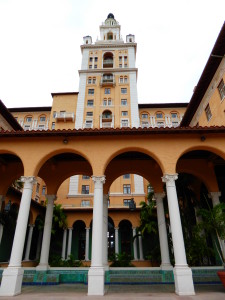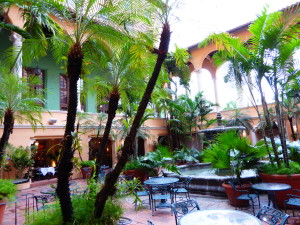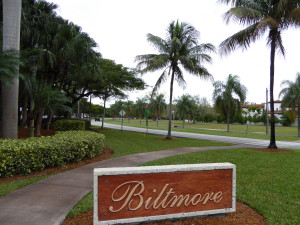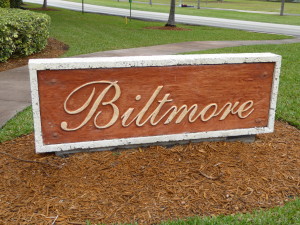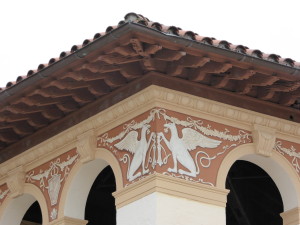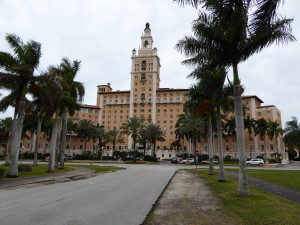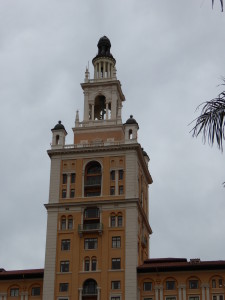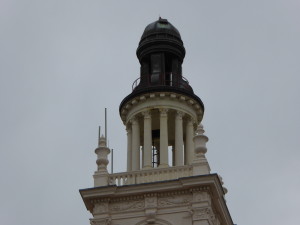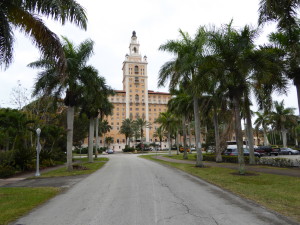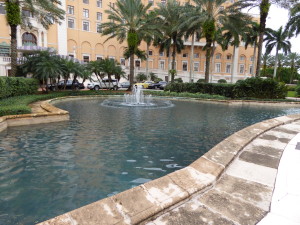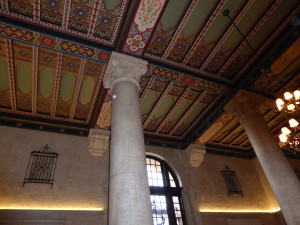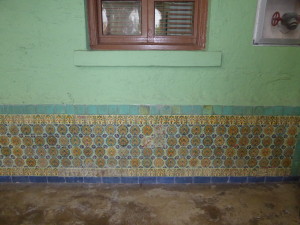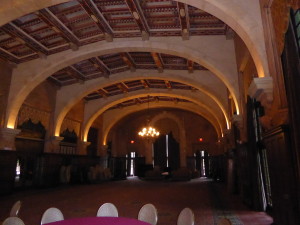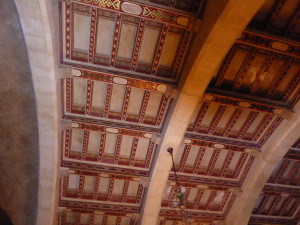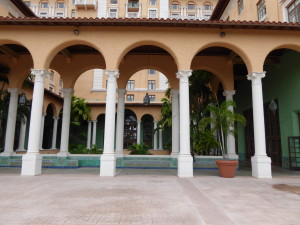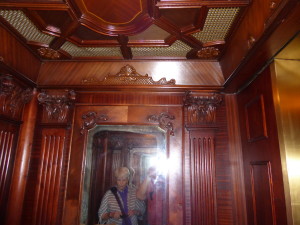 02/06/15
Today we went out to the Everglades Safari Park and went on an airboat ride in the Everglades. Here are some pictures from our afternoon.   Link     The Everglades Safari Park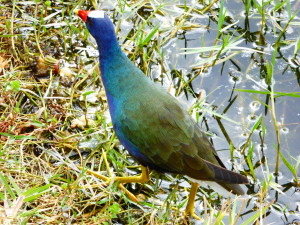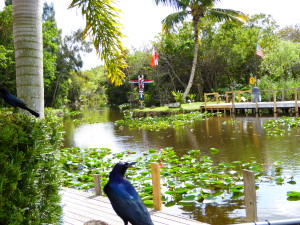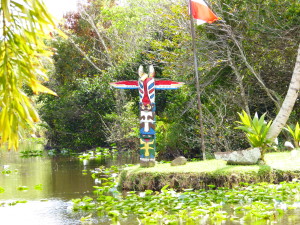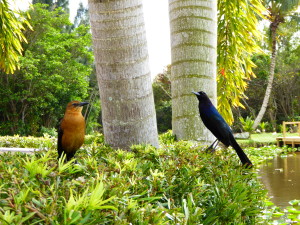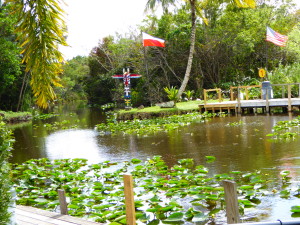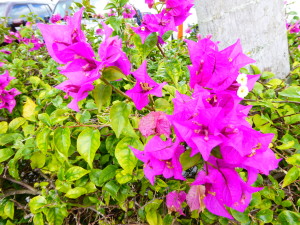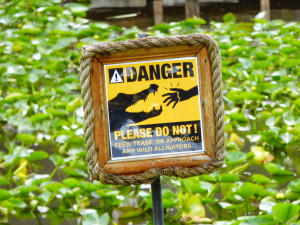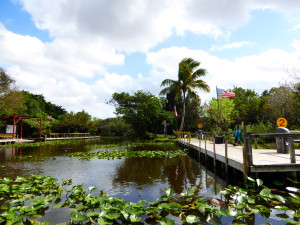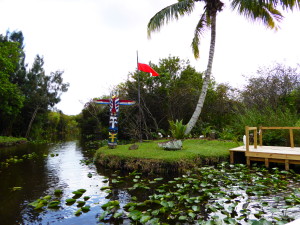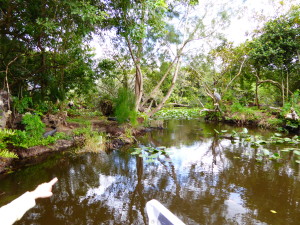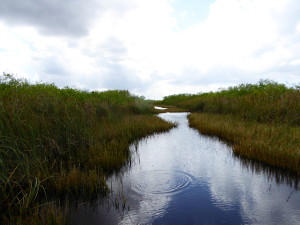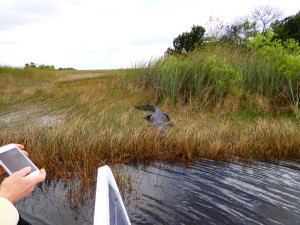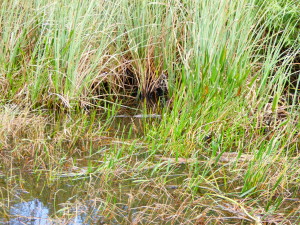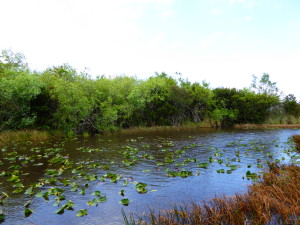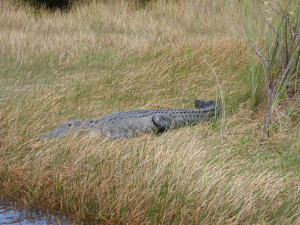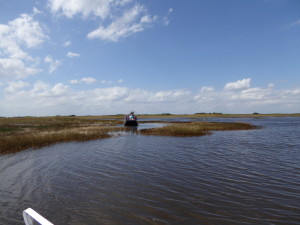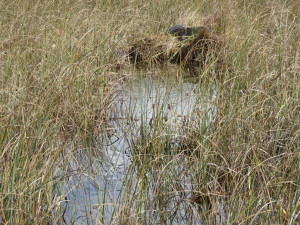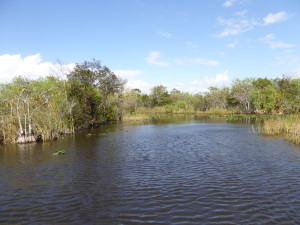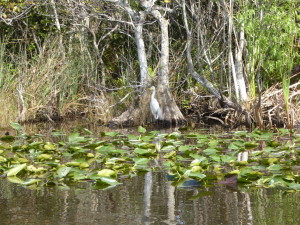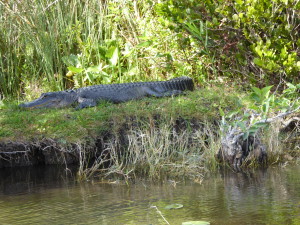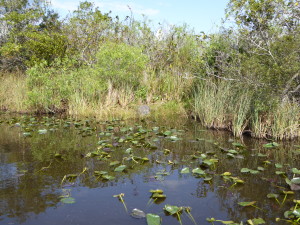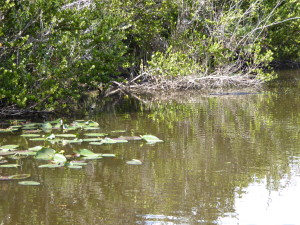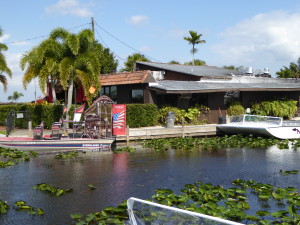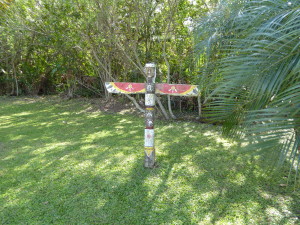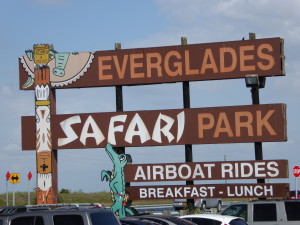 2/07/2015 
Today we went to Coral Castle.
Ed Leedskalnin, born in 1887 in Latvia, came to the US in the early 1900's.  Link with story     The Coral Castle
I love rock, architecture, and unusual structures, so I took lots of pictures. I won't post them all, but at least quite a few.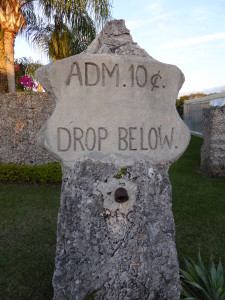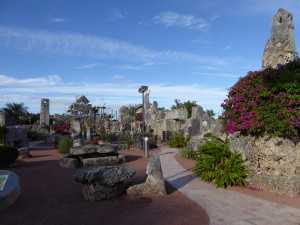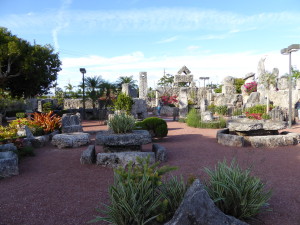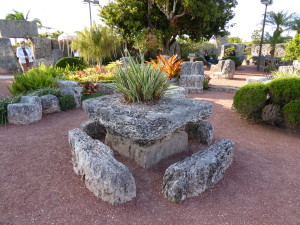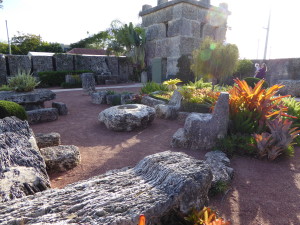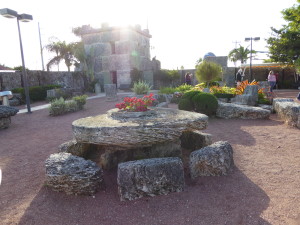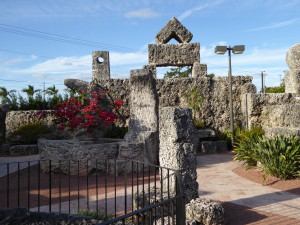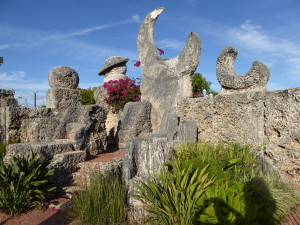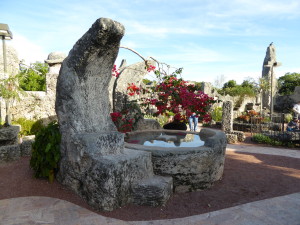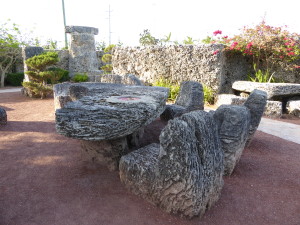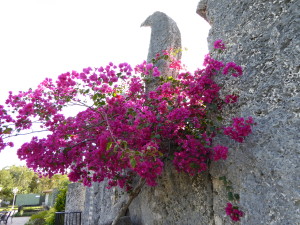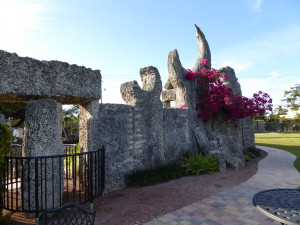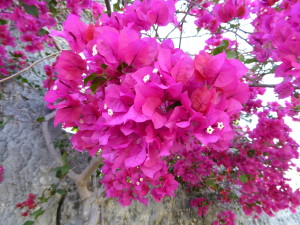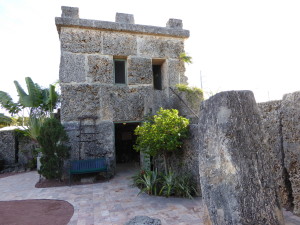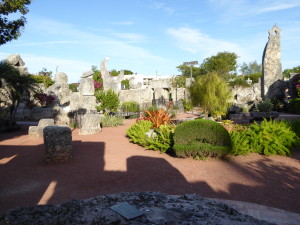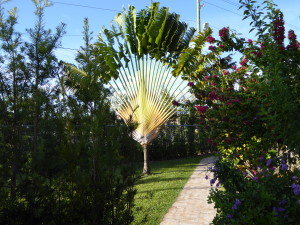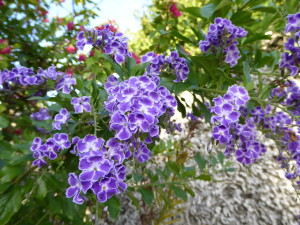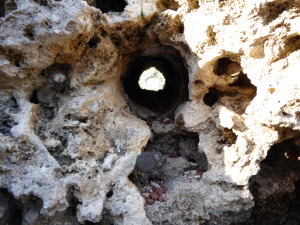 If you look through this hole, which is at about 5 feet it aligns perfectly with the telescope in the picture below, which is at about 30 feet.  Ed built this to watch the North star.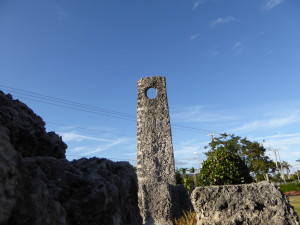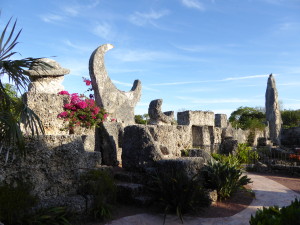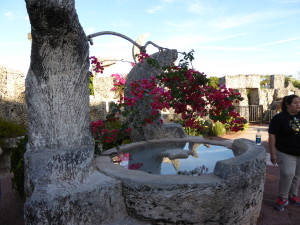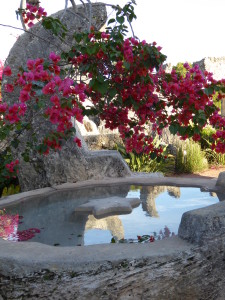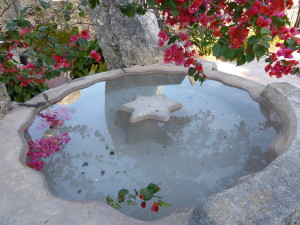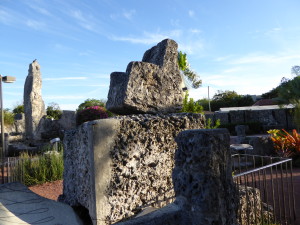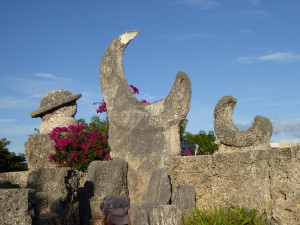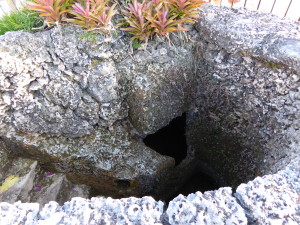 The well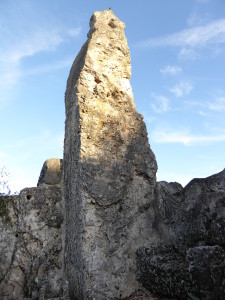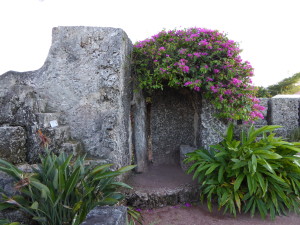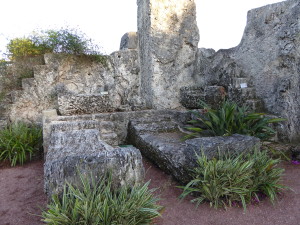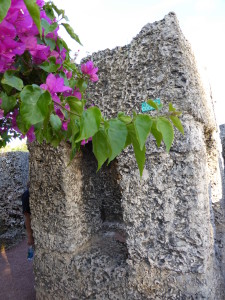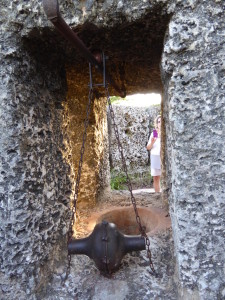 This was Ed's cooker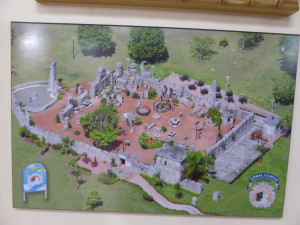 2/08/2015
Today we will go visit     Link         Vizcaya Museum & Gardens.
Vizcaya was built for James Deering (1859-1925)  as his winter home.  It was built in two years, 1914-1916.  Deering's main home was in Chicago.
His father established the Deering Harvestor Company, which became International Harvestor company in 1902. Both James and his brother Charles were officers in the company.
The home and gardens are too opulent for description, so I'll just post some pictures.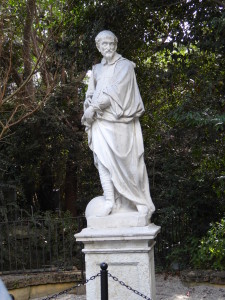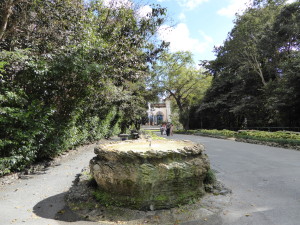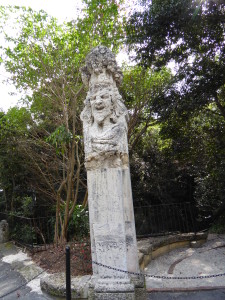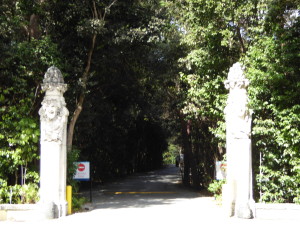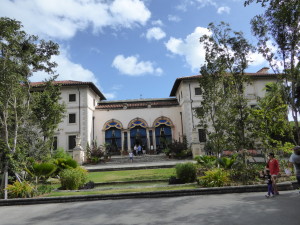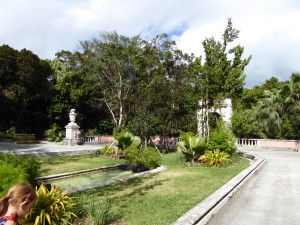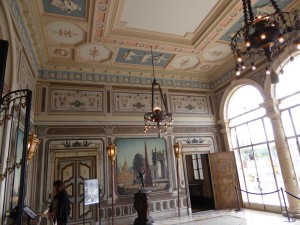 No flash photography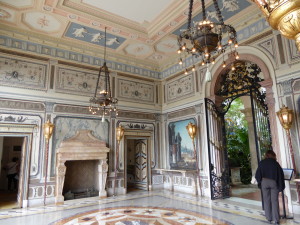 Not many indoor photos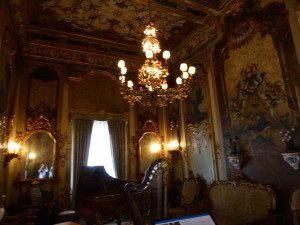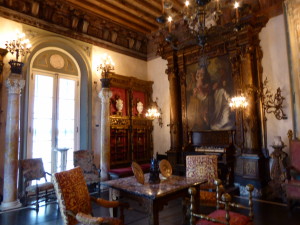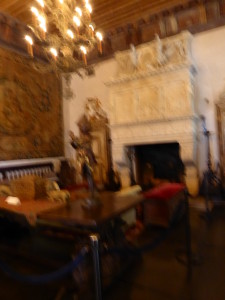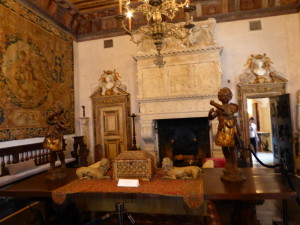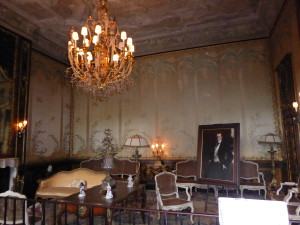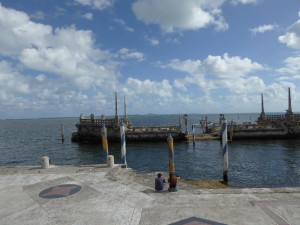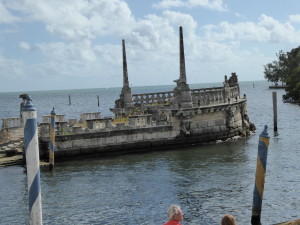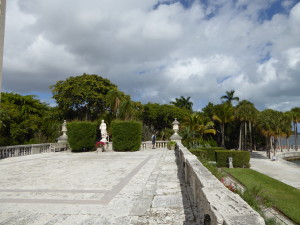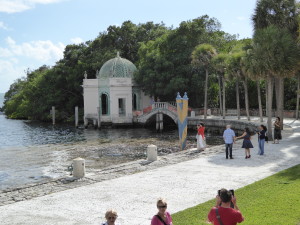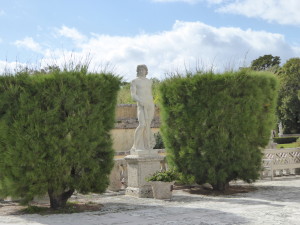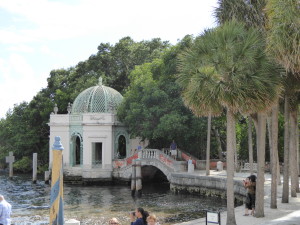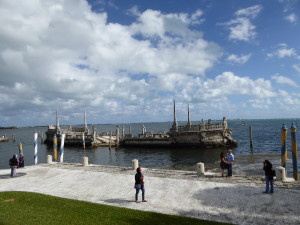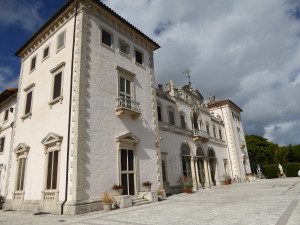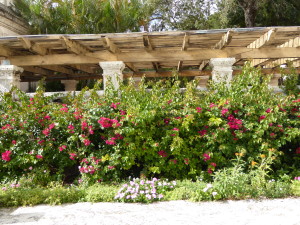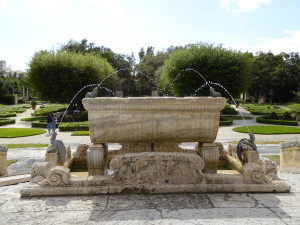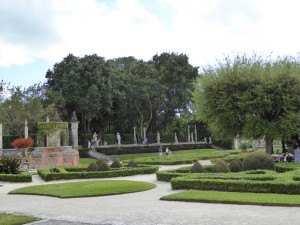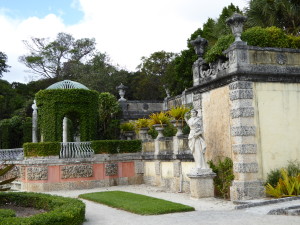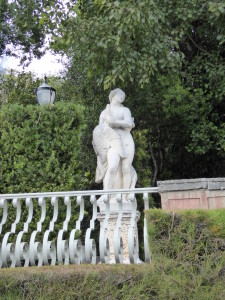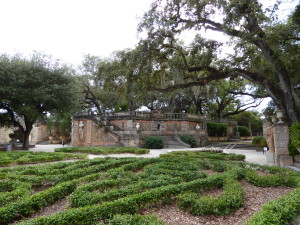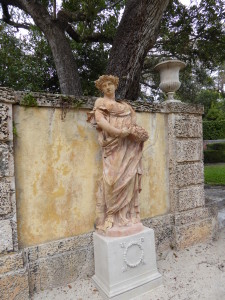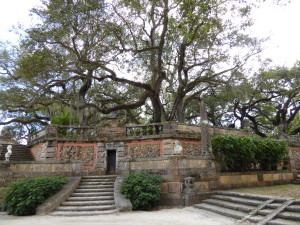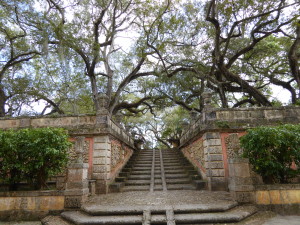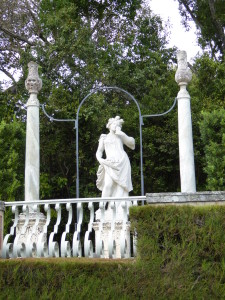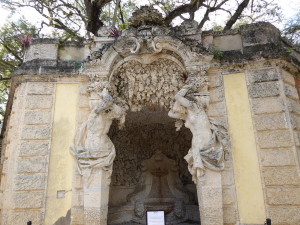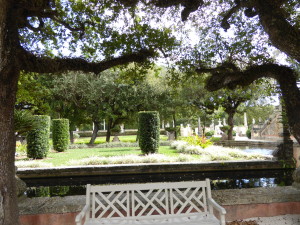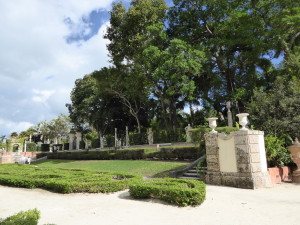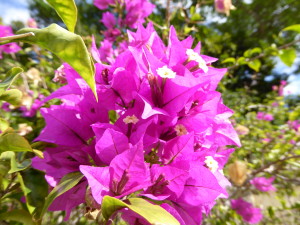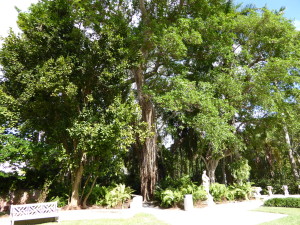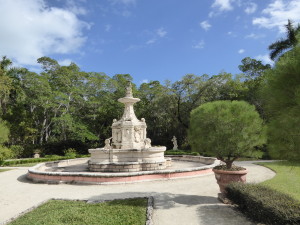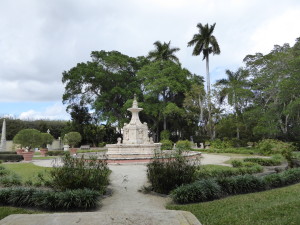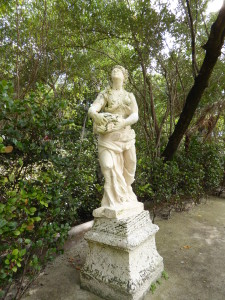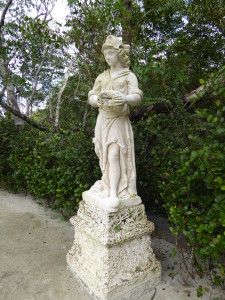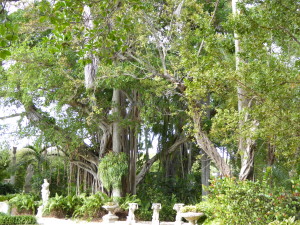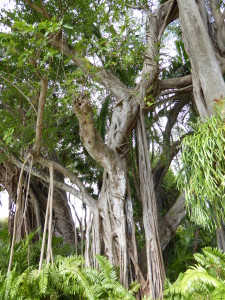 Really cool trees.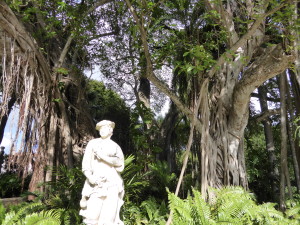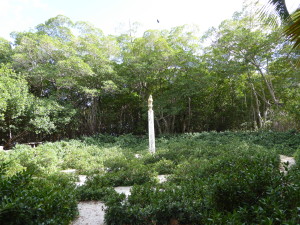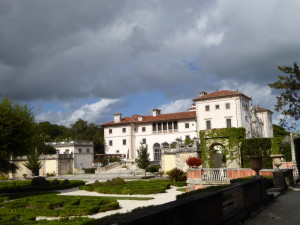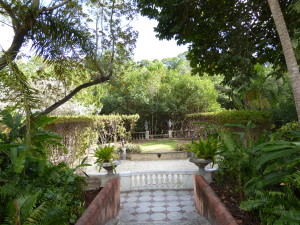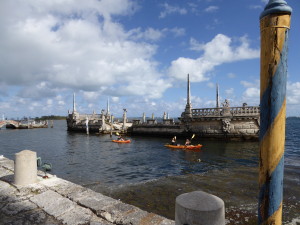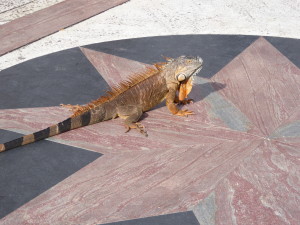 Estate pet?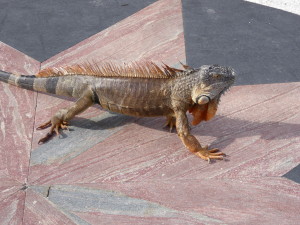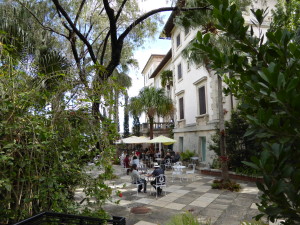 And finally, our favorite restaurant this week  in Miami.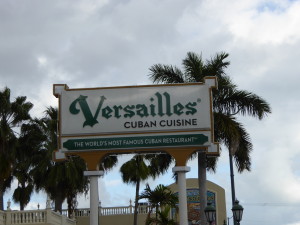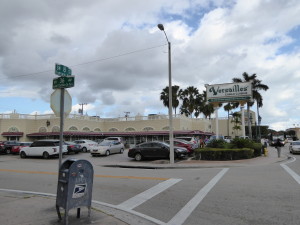 2/09/2015
Our last day in Miami and time to do laundry, get stuff organized again and pack up for our flight to Buenos Aires tomorrow. This page got so long I will start a new page for South America. We leave February 10 and arrive February 11, 2015.
February 12 we fly to Iguazu Cataratas very early morning to visit Iguazu Falls. We will have two full days and one overnight at the falls and return to Buenos Aires on February 13 late night.
Please return and check out the South America/Antarctica page. I hope to have some pictures of the falls posted no later then February 14,  so I know what I'm doing on Valentines day. 
Just  a P.S. …….

This is 03/23/2015,  and I decided to read and look at everything since we left home on 02/03/2015.
While in Miami we ate Cuban food every day except the day we went to The Biltmore Hotel. I love Cuban food and especially sweet plantains.
Jim and I got to the Miami airport very early to make sure we had time to get rid of the rental car and get out luggage shrink wrapped. Plus we are these weird people who like to get to the airport 3 hours in advance.
There was a buffet area, and I saw they had sweet plantains, so I got a serving to go. Bad mistake, very, very bad mistake.